Welcome to Flathead Tech4Good!
Flathead Tech4Good is a community outreach and professional development initiative at Salish Kootenai College (SKC) in Pablo, Montana. Our vision is to build a community where each student is empowered to pursue their educational and professional goals.
Winter Game Jam is Here!
Over the weekend of Feb. 9-11, Flathead Tech4Good hosted its Winter Game Jam at Salish Kootenai College.
The goal of the project is to bring area high-schoolers, SKC students, and community volunteers together to tackle issues related to the year's challenge theme. Stay tuned for more from the event!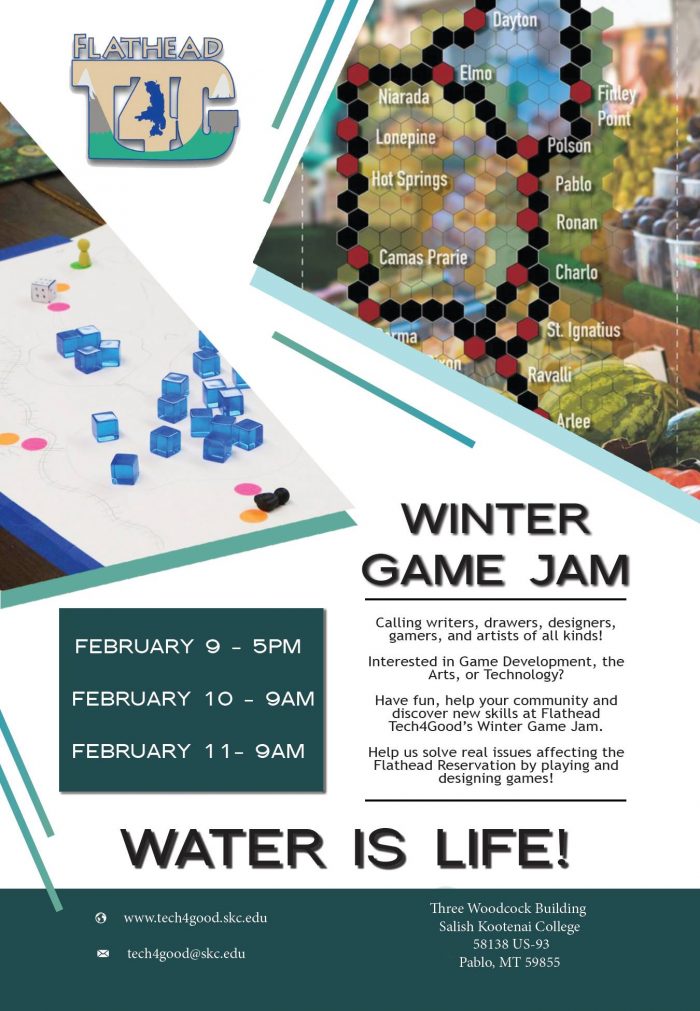 Our challenge theme for the 2017-2018 academic year is – Water is Life! so we are focused on issues relating to the Flathead Watershed and Flathead Lake like aquatic invasive species, pollution and climate change!
The program is primarily coordinated with community partners at Native Teaching Aids, but would not be possible without the generous participation of local experts located on and around the Flathead Reservation.