Looking to meaningfully engage in your community this year? Become a VISTA with Montana
Campus Compact to serve at Salish Kootenai College's Flathead Tech4Good!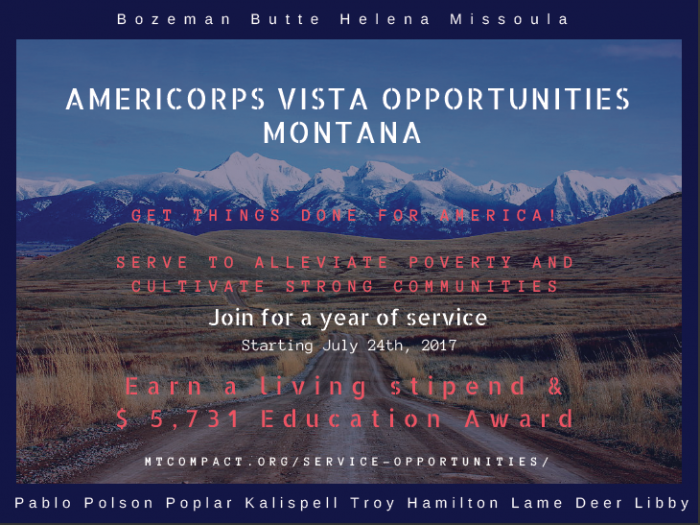 Earn a living stipend, an Education Award to use towards college loans or future education, and be a catalyst for change! Help build programming for 8th – 12th graders on the Flathead Reservation and develop our outreach & professional development infrastructure – PLUS gain
valuable skills for your career!
This position is fulltime for one year starting July 24, 2017. Apply here:
http://www.mtcompact.org/service-opportunities/full-time-2017-2018-vista-opp
ortunities/
Contact Dr. Jonathon Richter Jonathon_Richter@skc.edu  or Erin Barstow barstow@mtcompact.org
with questions.